Let's stop talking about Digital Transformation (and talk about Service Transformation instead)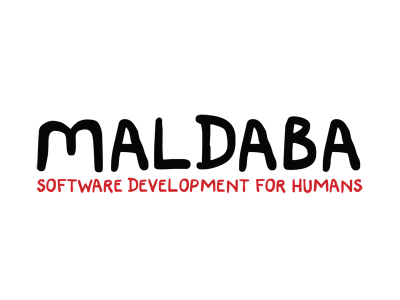 Digital, Health, Housing, Service, Service Transformation, Social Care, Technical Partner
The first step to effective transformation that harnesses the benefits and power of digital technology is to stop talking – and thinking – in terms of Digital Transformation.
A strange position to start from? Especially for a digital agency? Perhaps, but lets start with framing. I've lost count of the number of times I've hear people say one (or more) of the following: "we must do digital", "we need help with digital transformation", "we're not very good at digital", "we don't get digital", "we need to change to use digital". No. I don't mean that these statements are incorrect, or that the intention behind them is invalid. I mean the framing of the conversation is wrong. This mindset is not conducive to the needs and aspirations of your organisation.
Consider another context for a moment. How many managers feel the need to "do electricity" in order to provide comfortable environments for staff and customers? How many housing managers need to "understand electricity" to know that vulnerable residents need to be prioritised when their fuse box is acting-up? How many social care managers need to "improve how they do electricity" to ensure that their residences and day services are well-lit, warm and inviting? If the answer is more than zero, that manager is working above their ability.
At a recent housing event I heard the familiar phrase "we must get better at doing digital". It fell to me – one of two "digital" representatives in the room – to point out that their tenants had no interest in whether or not a housing organisation "did digital". Tenants care that their boiler is fixed, well and promptly. No-one in the room spoke about "doing water" or "steel transformation", but a plumber will need both to repair or replace a faulty boiler and get it working again. If a new online portal helps the housing supplier to do their job properly and quickly, that's great. But what matters is the service the tenant receives, not the tool(s) by which they receive it. Great that a plumber came and fixed the boiler. Tenants are less interested in which wrench they used to do so.
So, to digital. Yes we are in a new world (and yes that can be scary), but let's keep the focus on where it should be. Services are faces incredible pressures in terms of delivery expectations, reporting and demonstrating of value, with decreasing budgets. This is true in the NHS, let alone the social care sector. There is a need to transform services, to enable better communication and independence (for both staff and clients/customers/users/tenants/patients) and to maintain or improve service quality whilst all this takes place. Yes, digital can help as an invaluable tool that will facilitate service transformation, and can support service transformation by unshackling information flow and providing improved communication and reporting options. But lets never forget that digital is just that: a tool. Where used correctly, it will help make the good better, and can be pivotal in a turnaround plan. Equally, where ill-thought through digital will at best be expensive and ineffectual, it can also make the bad worse.
As a digital agency of course we "do digital", but we use it as the tool that it is, in order to enable our clients to do what matters: transform/improve/maintain their services and harness the considerable power that digital offers in order to support their staff to provide the best service possible. Things will change and roles will pivot. We no longer have lamp lighters either. Great use of digital does not begin with the question "how do we do digital" (nor any similar question). It begins with the question "how do we transform and improve our service provision, ensuring the sustainability of our organisation". Digital has a big part to play in the latter, and Maldaba will always support our clients to pivot their organisation and to implement culture change, by using digital effectively. For recent examples, see our work in social care with Together for Mental Wellbeing (whose service managers save days a month each, on reporting requirements) and our work innovating change in research with Coventry University and providing improved data management oversight.
Get in touch with us to discuss how Maldaba can support your organisation to transform, keeping the focus on where it matters: service.